Science Week
During the week commencing Monday 6th March 2017, we had a special themed week across school celebrating British Science Week. There were different areas of enhancement throughout the week alongside the Early Years provision to explore and investigate all things science!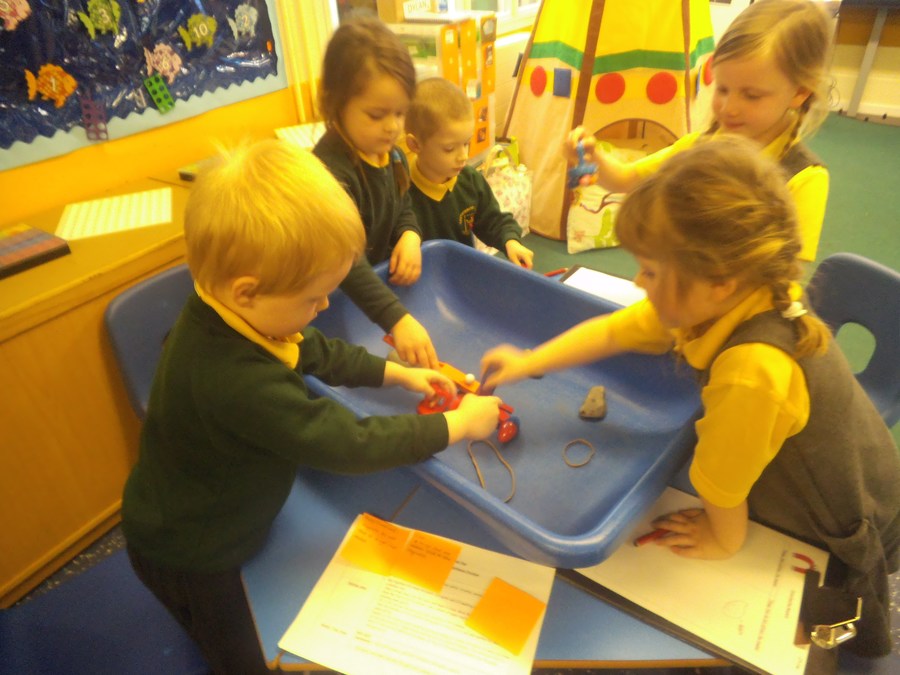 The children explored lots of different sized magnets and found objects that were magnetic and non-magnetic around the classroom and in the outdoor area. We found lots of objects that were magnetic, including paperclips, a chair leg and a key ring. Objects we found that were not magnetic included pebbles, elastic bands and trees! The children recorded their results by drawing pictures and writing words of objects they found.
Throughout the week, Reception took part in lots of fun investigations to explore different materials and how they can be changed. We created bubble paintings by mixing washing up liquid, paint and water together, before blowing on the surface with a straw! We then carefully placed a piece of paper on top of the bubbles to make our own pictures.
We explored how adding water to different items could change them. We added water to two types of powder which made 'snow' and 'jelly'! Water was also added to cornflour to explore the changing textures from a solid to a liquid. The children enjoyed making their own 'fireworks' in a jar by adding food colouring and oil to water.
We had a fabulous week being scientists and look forward to finding out more about the world around us during our topic of 'Growing' this half term!