School Council
Welcome to our School Council 2016-2017!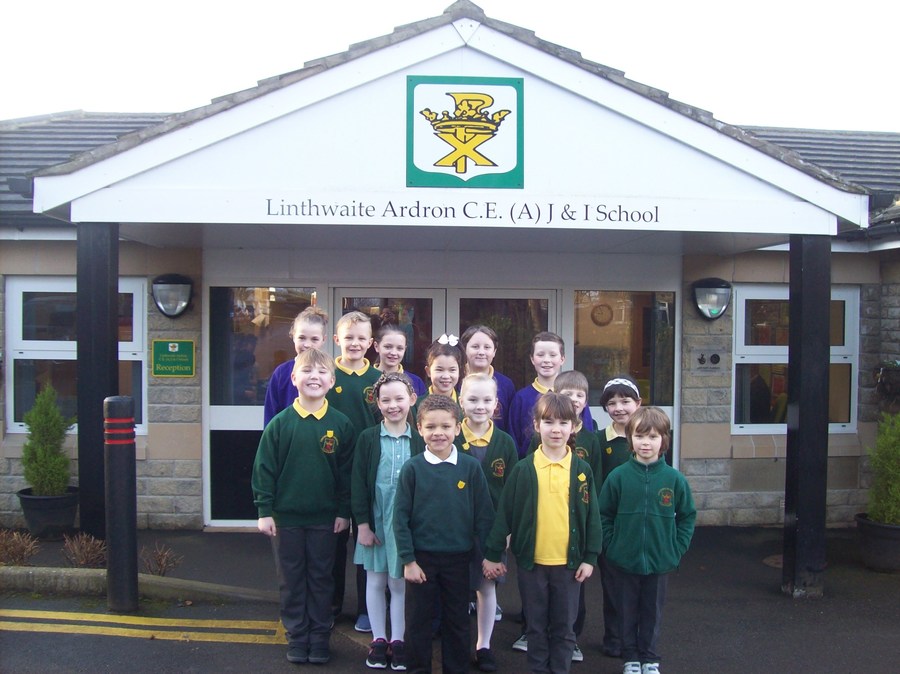 About School Council
Each year, we elect two members from each class to represent their peers in voicing their opinions about our school. During regular class and school council meetings, we then discuss the issues raised to help further improve our school. The Year 6 councillors take on further responsibilities to help run these meetings, acting as Chair Person, Vice Chair Person, treasurer and secretary.
Our Mission Statement
The School Council will work together as a team to make Linthwaite Ardron the best that it can be.

We will listen to the suggestions and ideas of the children in our school, making sure everyone is listened to.

We will improve our school by discussing ideas and making decisions.

We will endeavour to make sure that everyone at our school feels safe and happy.
Some of the Things We Have Achieved
In summer 2015, we secured a bid from the National Lottery for a new trim trail for our playground to help promote the children's health and fitness.

We have met with our local MP for the Colne Valley to discuss local issues.

We have bought baking equipment to be used as part of food technology from fruit shop profits.

We are currently working towards achieving the bronze Eco-School Award to ensure that we are an environmentally friendly school.