Welcome to Year 2
Mrs Clews is the Year 2 class teacher and Mrs Popps and Mrs Jones are the teaching assistants.
Please click on the links below to find information including our long term plan and letters. You can also see some of the exciting things we have doing in class by scrolling down our class page. We will continue to add pictures and information throughout the year.
Summer Term Newsletter

Letters

Home Learning

(this link will become live in the event of a bubble closure)
CLASS NEWS AND ACTIVITIES
SPRING NATURE SMART EDUCATION DAY - 19/3/21
Year 2 had a super outdoor learning day today! We began our day with searching for signs of spring in our playground. We saw lots of buds emerging from trees, daffodils growing, birds nests and birds tweeting. We also saw lots of seedlings and insects! In class we have been learning about 2D and 3D shapes. We then took our learning outside and created our own 2D and 3D shapes using natural resources. We counted the number of sides, edges and vertices of the shapes we created.
During the afternoon, we visited the wild area. We looked at colour wheels, then tried to create our own natural colour wheels, using natural objects we found in nature. We had a fabulous day! Take a look at some of our photographs in the slideshow below.
WORLD BOOK DAY - 13/3/21
Year 2 had a super day celebrating World Book Day! We shared and enjoyed reading our favourite stories throughout the day. We created book reviews from stories and information books we have recently read. During the afternoon, we became authors! We created our own E-Book stories and then illustrated them. Look at our photographs below for some of our fabulous costumes.
STORY TIME WITH FATHER CHRISTMAS - 17/12/20
We had a special surprise virtual visitor this morning! We were lucky enough to have Father Christmas read Year 2 a Christmas story. He read a wonderful story called 'The Christmas Eve Tree'. We really enjoyed seeing Father Christmas and hearing all about his preparations for Christmas!
When the ugly little fir tree is taken to the city, no one wants to buy him; they prefer the big tall trees. But a homeless boy asks the shopkeeper if he can take the tree, and down by the river in a cardboard box, decorated with a few candles, the tree finds itself at the centre of a magical Christmas Eve it will never forget. A Christmas tale with a classic feel but a modern theme at its heart.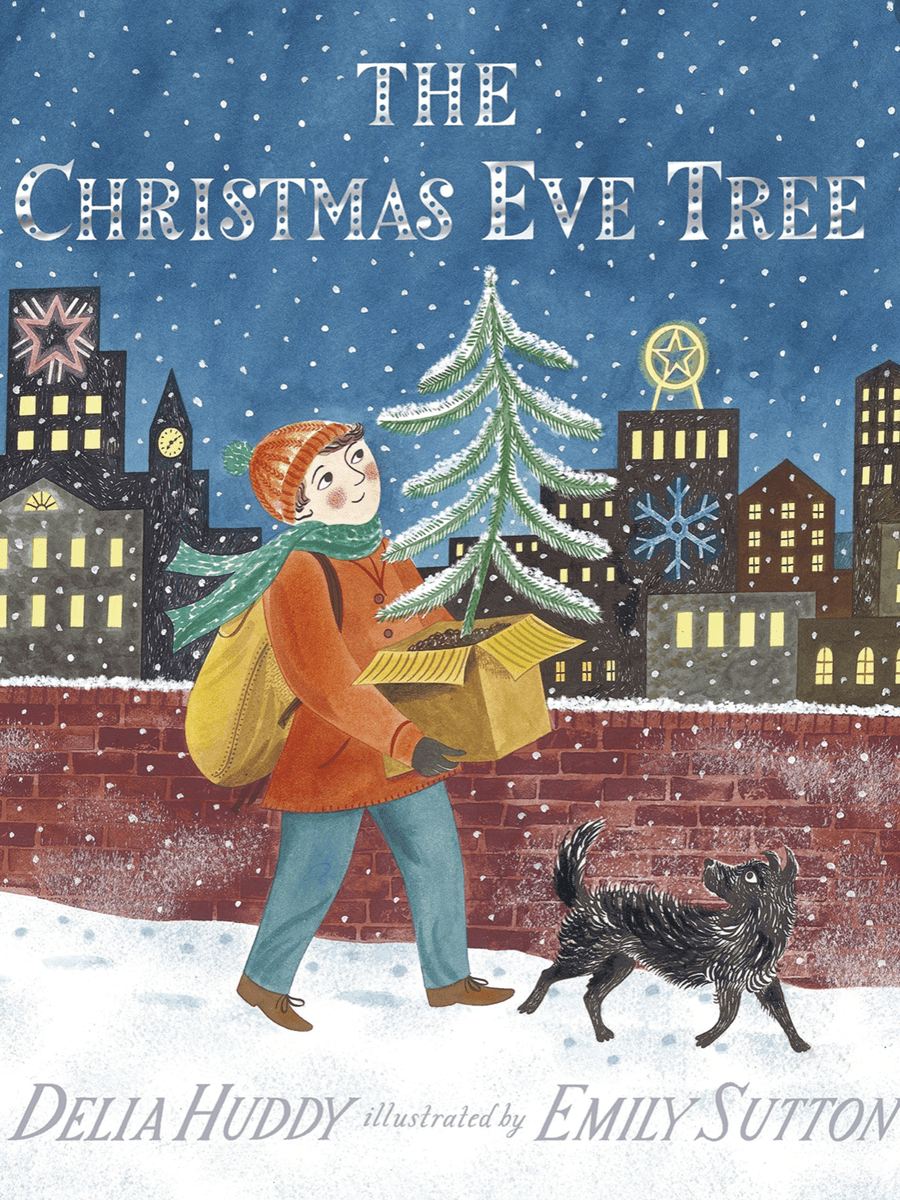 CLASS DISPLAYS
Year 2 would like to share some of their recent work currently on display in our school. We are really proud of our beautiful self-portraits and our sensory Autumn writing. We tried to use lots of descriptive language to describe what we could see, smell and touch during the Autumn season. In science, we have been learning about 'materials and their properties' in science. We went on a material hunt around school and then described the objects we saw using scientific vocabulary.
PILGRIMAGE WALK - 26/11/20
Year 2 had a wonderful morning on our pilgrimage walk. We thanked God for his gift of water and visited two water sources in our local area. These included Blackmoorfoot reservoir and an old well which would have been an important source of water for the local houses nearby long ago! During our pilgrimage, we had to overcome some challenging hills and footpaths. We said a prayer to thank God for his gift of water and we also thought about those who may not have enough clean water in different parts of the world.
YEAR 2 RECOMMENDED READS
Please have a look at the link below for a comprehensive list of recommended books for Year 2. There are some fantastic classic stories and new titles to help your child with their reading journey!
REMEMBRANCE WEEK
This week we have been remembering all the people who fought and lost their lives in war. We designed our own poppies and also created our own artwork based on the images of the poppy fields. We wrote our own Remembrance poems and thought of some super descriptive words.
AUTUMN NATURE SMART EDUCATION DAY - 25/9/20
Year 2 had a wonderful outdoor learning day in the sunshine! We spent the morning looking for signs of Autumn in our playground and then making a checklist of things we found. We also used natural objects to represent different numbers as our own base 10 equipment to link with our maths learning this week! Some children even made our own magic number squares using natural objects and tried to make each row and column total 15 for an extra challenge!
During the afternoon, we explored our wild area and made our own self-portraits using natural materials. We then created our own interpretations using inspiration from Andy Goldsworthy and made our own beautiful artwork and patterns.
Please feel free to ask for paper copies of any information that you find on this
website from the school office.