Welcome to Year 5
Our teachers are Ms Starrett and Mr Pollitt and our TAs are Mrs Moss and Miss Warren.
On this page you will find links to our Newsletter, Long Term Plan and lots of other information and exciting things we have done this year.
If parents have any questions please email us via the school office or message us on Class Dojo.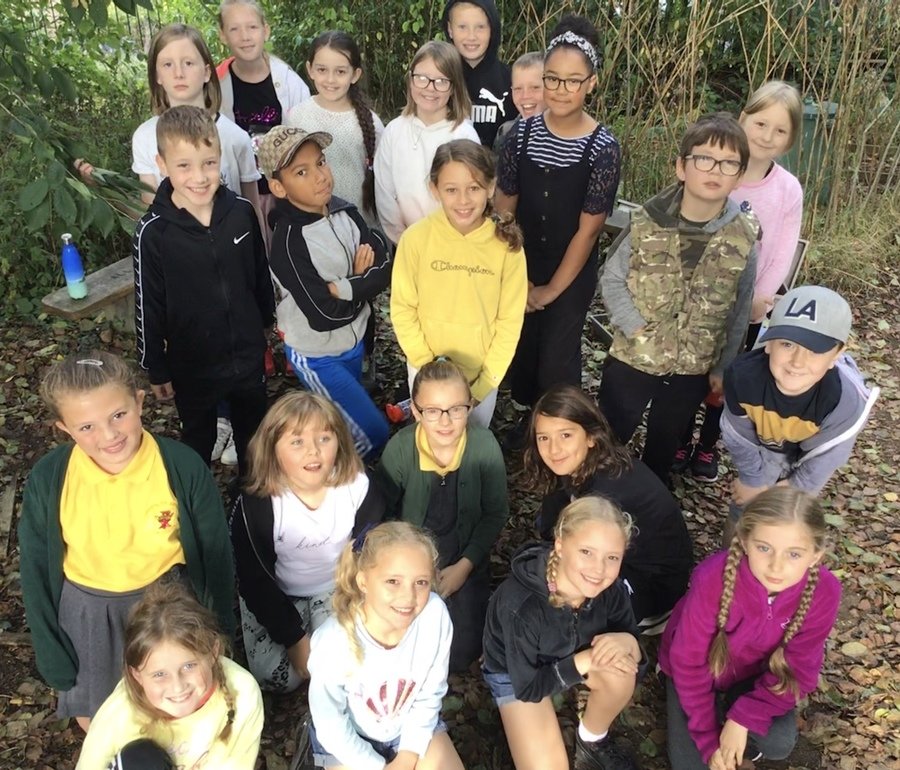 Class News and Activities
Space Assembly
Today we did an impromptu assembly about ideas of how the planets move around our solar system - we taught the other children about how the view has changed from a geocentric view (the planets orbit the earth) to a heliocentric view (the planets orbit the sun). Different children pretended to be different peoples throughout history including Ancient Egyptians, Ancient Babylonians, Ancient Indians, Greeks, Islamic Scholars and Europeans Scientists.
PREVENT Training
Jade from PREVENT came into class to lead a session on influence and trust. We had loads of ideas on how family, friends, social media, faith leaders and celebrates influence us in positive and negative ways. We thought about how trust isn't always the same as influence.
Lowry Artwork
We have been learning about the artwork of L.S.Lowry. Lowry was an artist from Greater Manchester who created artwork of industrial landscapes using oil paints. His work was criticised for being too simplistic at the time but he has become a renowned artist across the world. We created our own Lowry style artwork including buildings from the Colne Valley.
Street Child Writing
Check out our emotive letters pretending to be Jim Jarvis from Street Child begging to be rescued from a Victorian workhouse!
Pilgrimmage
Today we went on our the Year 5 and 6 pilgrimage around Linthwaite. We thought about Edenezer Stones and made our own cairn. Mrs Travis taught us about George Mallinson and Florence Lockwood, two very important people in the history of Linthwaite.
Our images of God
In RE we have created images of our personal views and visions of God. Children were allowed to choose their own media to express themselves. We included words in our images which we felt described God.
Autumn Outdoor Learning Day
Today has been our Autumn Outdoor Learning Day in Y5. We began the day by planting bulbs in around our school. We thought about our hopes and dreams for the new year as we planted them. We then did an insect data collecting activity with Mr Taylor. In the afternoon we did lots of team building activities.
Recommended Reading Books for Year Five Pupils
We are often asked what books to recommend that might suit a Year Five pupil. Click on the link below to take you to a site with bags of ideas for suitable reading material. Obviously, you know your child best; their level of reading ability and what subject matter might be best suited (or avoided) for their own individual needs and beliefs, but this site enables you to click on the book, gain further information about it and will even take you directly to an on-line shop. Please note; we are not affiliated to the site in any way and the books shown are meant as serve as ideas for your children only.
https://www.thereaderteacher.com/year5