Welcome to Year 5
Our teachers are Ms Starrett and Mr Pollitt and our TA is Mrs Moss.
On this page you will find links to our Newsletter, Long Term Plan and lots of other information and exciting things we have done this year.
If parents have any questions please email us via the school office or message us on Class Dojo.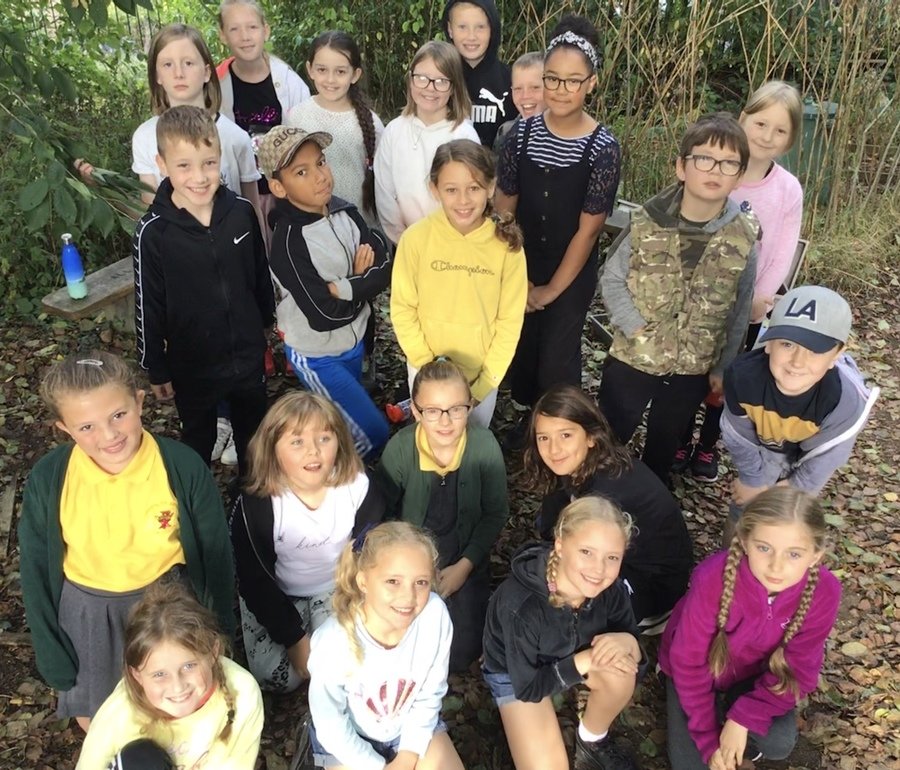 Class News and Activities
Pilgrimmage
Today we went on our the Year 5 and 6 pilgrimage around Linthwaite. We thought about Edenezer Stones and made our own cairn. Mrs Travis taught us about George Mallinson and Florence Lockwood, two very important people in the history of Linthwaite.
Our images of God
In RE we have created images of our personal views and visions of God. Children were allowed to choose their own media to express themselves. We included words in our images which we felt described God.
Autumn Outdoor Learning Day
Today has been our Autumn Outdoor Learning Day in Y5. We began the day by planting bulbs in around our school. We thought about our hopes and dreams for the new year as we planted them. We then did an insect data collecting activity with Mr Taylor. In the afternoon we did lots of team building activities.
Recommended Reading Books for Year Five Pupils
We are often asked what books to recommend that might suit a Year Five pupil. Click on the link below to take you to a site with bags of ideas for suitable reading material. Obviously, you know your child best; their level of reading ability and what subject matter might be best suited (or avoided) for their own individual needs and beliefs, but this site enables you to click on the book, gain further information about it and will even take you directly to an on-line shop. Please note; we are not affiliated to the site in any way and the books shown are meant as serve as ideas for your children only.
https://www.thereaderteacher.com/year5