WELCOME TO LEARNING THROUGH THE ARTS
At our school we believe that children should be encouraged to be creative and that they should be taught the skills
that will allow them to be independent creators. Please look below to view some of our recent work.
Please look below for a range of materials and resources that shape pupils learning through art in our school. If you can't find what you're looking for, please contact our art lead, Mrs Rachael Hodgson, through the school office.
INTENT

At Linthwaite Ardron we intend our Art and Design curriculum to provide the children with opportunities to develop and extend skills and to express their individual interests, thought and ideas.

IMPLEMENTATION

Children at Linthwaite Ardron are taught Art as part of their termly topic work. Details are show in long term plans. Children are taught how to use art resources correctly at an age appropriate level to support encouragement of interest beyond school. Our children learn about great artists (both historical and modern) and they learn to evaluate their own and the work of others. Work is planned to build on skills sequentially through school.

IMPACT

Our children will be confident to use their skills and knowledge of art to express themselves in a way that supports their next steps in education or life.

USEFUL DOCUMENTS

Please click on the links below for further information and documentation.

Progression of art skills and curriculum map

Progression of music skills and curriculum map
ART IN OUR SCHOOL
Art exhibition - June 15th 2021
gave our pupils the opportunity to display their work and view the work of others
Remote learning art lesson - Year Five - WALT: use pencil techniques to draw a Viking portrait
Y5 - Local Landscapes based on the work of David Hockney
Y3 used pastels to provide positive and negative images that replicate personal observations of cave paintings
Y2 created work inspired by Lucy Pittaway
More Y2 work inspired by Lucy Pittaway
Art from various year groups to celebrate Remembrance Day 2020
We have after school art club for our wonderful boys and girls to develop their talents and skills. Here is some of their work- wow!
Recently, all year groups entered the Hero's Stamp Competition. Below are a few examples.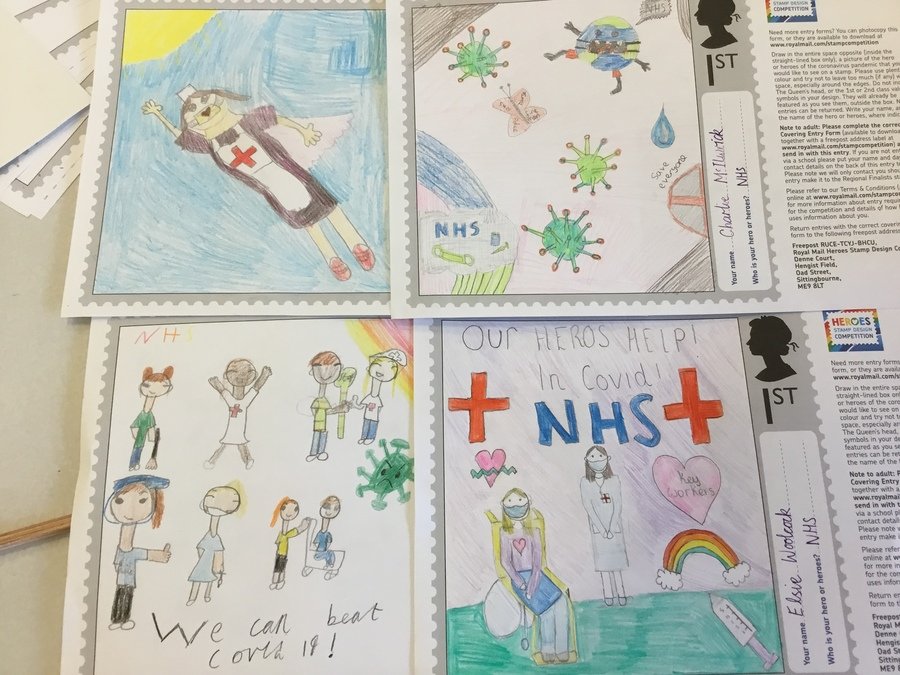 Y4 Highwayman Chalk Drawings - The View From Bess' Window