WELCOME TO SCIENCE!
Please look below for a range of materials and resources that shape pupils scientific learning in our school. If you can't find what you're looking for, please contact our science lead, Mr Adam Taylor, through the school office.
INTENT

To develop children's ideas and ways of working that enables them to make sense of the world in which they live. We believe that a broad and balanced science education is the entitlement of all children, regardless of ethnic origin, gender, class or disability.

IMPLEMENTATION

Delivering a broad and balanced science education to our children is a core principle. Planning for science is a process in which all teaching staff are involved. They plan for enquiry is at the heart of our children's scientific learning.

IMPACT

Children are involved in the process of self-improvement, recognising their achievements and acknowledging where they could improve. Activities during, and at the end of each topic, record achievement and celebrate success. The desired impact of science learning in our school, is for pupils to become effective communicators and users of scientific knowledge, ideas, facts and data.

USEFUL DOCUMENTS

Please click on the links below for further information and documentation.
RECENT SCIENCE LEARNING IN OUR SCHOOL
Y6 experimenting with light
Year Four - Electricity
Autumn 2021
Finding out about habitats
EYFS discovering mini beasts
Year 4 leaning about sound
Quiet places, loud places, musical instruments were used to help Y4 investigate sound.
Year 4's Cress Experiment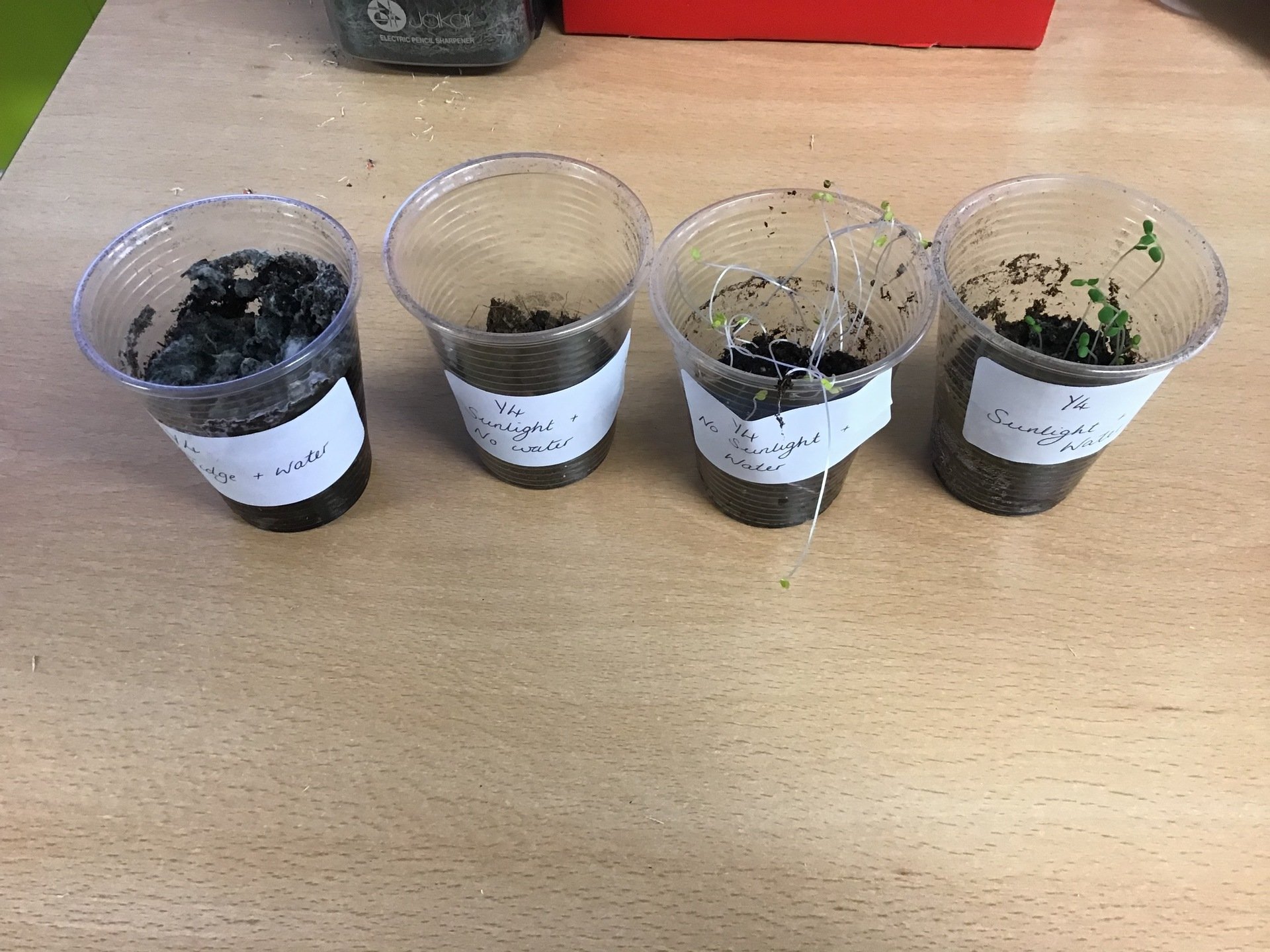 KS1 and EYFS learning about living things
Y3 finding out about skeletons
Y6 Working with electricity